Man Sustains Serious Injuries After Vape Pen Explodes In His Face
This guy will never vape again!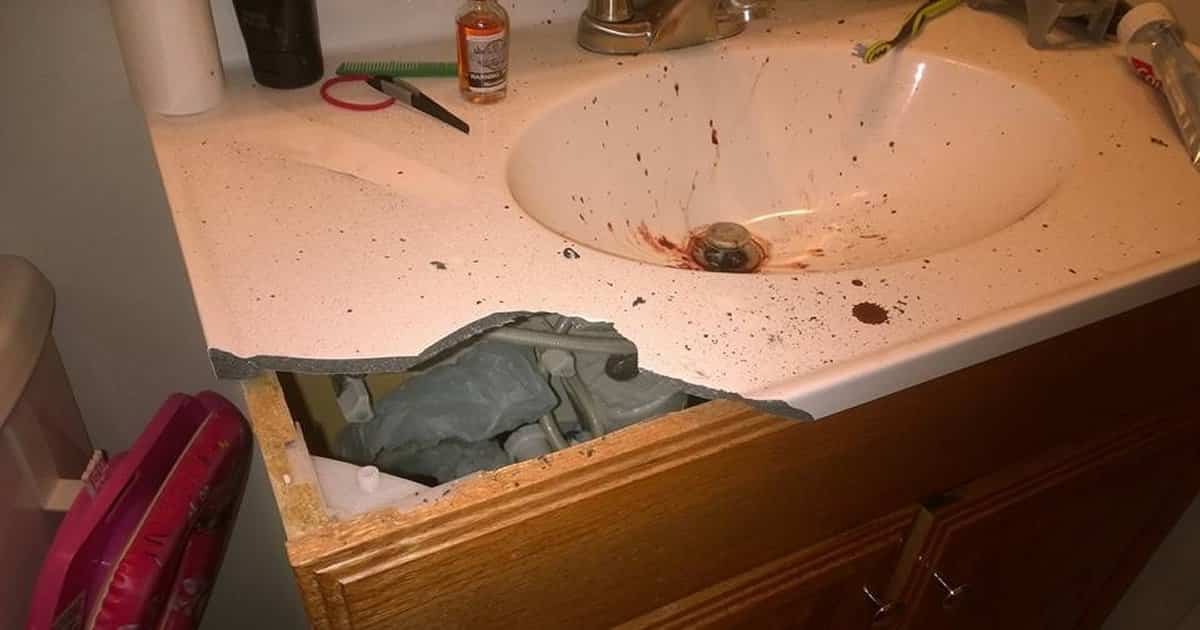 Think a vape pen is much safer than a typical cigarette? Well, think again! An incident in Idaho shows us the dangers of using an electronic cigarette after Andrew Hall, a 30-year-old father, had experienced gruesome injuries after his vape pen exploded in his face.
As a result, Hall sustained second degree burns and lost 7 of his teeth. According to him, his electronic cigarette exploded without a warning.
Andrew Hall, 30, has been vaping for almost a year – and then something terribly bad happens!
In a report by the DailyDot, we learn that the explosion "caused the device to shatter in Hall's mouth." This apparently resulted to "knocking out a number of teeth and leaving burn marks on his cheek and neck."
Fortunately, he was immediately rushed to the intensive care unit of a nearby hospital.
Hall later posted images, detailing his injuries to warn others about the dangers of vaping.
Meanwhile, some netizens expressed skepticism regarding Hall's claims, questioning how a vape pen can cause so much injuries. Hall, on the other hand, responded to it by posting pictures of the charred e-cigarette along with his badly-damaged bathroom shrink.

Hall said in a post:
"I've been doing this for about a year now and assure you I did not do anything I wasn't supposed to (battery was in right, always had the shop put it together when I first bought it and add things and maintenance it the right way while taking their advice) but it exploded in my face."
This guy will never vape again!
As of the moment, the details remain unclear about the cause of the explosion. Hall, however, believes it is probably because of the battery powering the device.
Hall also warned others:
"I Vape (I know, terrible and uncool) but I no longer do and I hope to possibly sway those that do to maybe reevaluate or find other methods of smoking."
Like & Share This Post
25 Crazy Hilarious Things Only Overprotective People Do
These people just need to chill sometimes. Seriously.
Some of us are just overprotective when it comes to a lot of things. It could be towards a pet, a car, a family member or loved one. We care about them so much that we try our best to make an educated decision - and there is just no limit to our imagination when it comes to such, so to speak.
This is exactly what this compilation is all about. Today, we are going to feature some of the hilarious things only overprotective individuals can do.
Scroll down below and see for yourself!
...
Meet the World's Youngest Serial Killer
A boy from India gained notoriety as a serial killer victimizing babies.
We get scared when we hear the words, "serial killer." It makes us think of evil men who do unspeakable things to their victims. Movies and TV shows have also reinforced this image. It's almost always grown men who are portrayed as serial murderers.
That's part of the reason why people are shocked when they find out that the world's youngest known serial killer is a boy from India named Amarjeet Sada (a few reports cite his name as "Amardeep Sada"). In pictures, Amarjeet looks just like any other kid. He was actually evil incarnate.
...
'Buttless Jeans' Make a Debut Online And Shoppers Are Pretty Much Disgusted
People on Twitter were not impressed.
The design for pants gets more and more ridiculous every year. There's the see-through jeans design sold at Britain's Topshop and the chicken leg pants that had everyone raising their eyebrows last year. But the weird designs didn't stop there because a new one has joined the list of bizarre fashion trends - the "buttless jeans."
ASOS, an English online fashion shop, has offered the absurd design coming from British brand, The Ragged Priest. Basically, it's a pair of light-wash loose-cut women's jeans that exposes the wearer's butt.
...