Man Sustains Serious Injuries After Vape Pen Explodes In His Face
This guy will never vape again!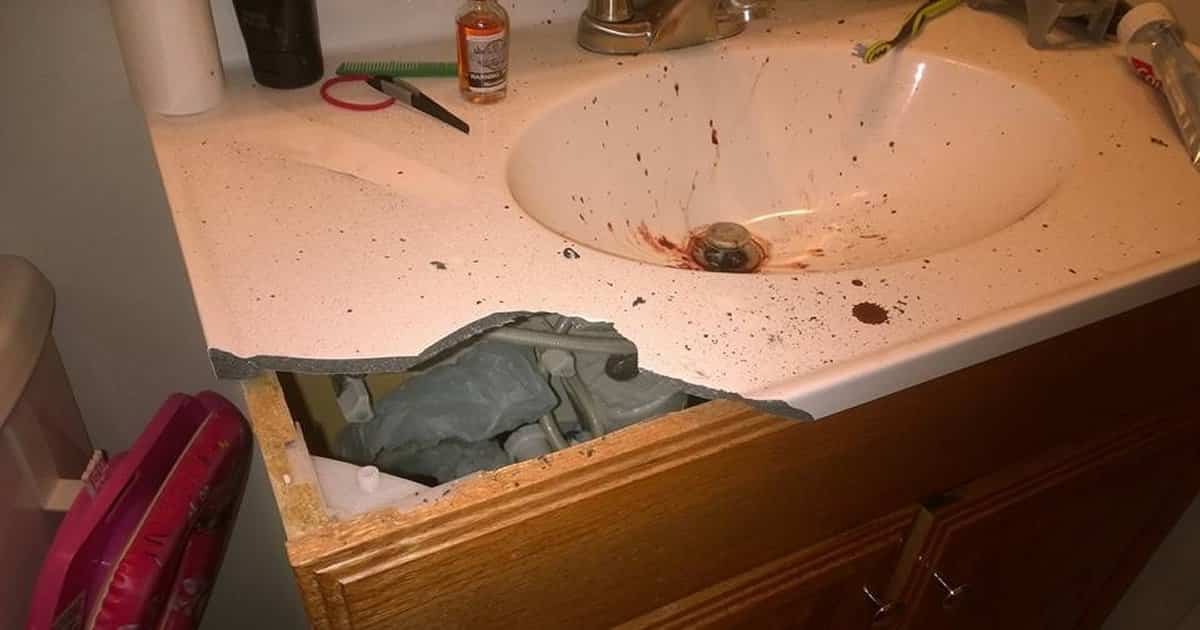 Think a vape pen is much safer than a typical cigarette? Well, think again! An incident in Idaho shows us the dangers of using an electronic cigarette after Andrew Hall, a 30-year-old father, had experienced gruesome injuries after his vape pen exploded in his face.
As a result, Hall sustained second degree burns and lost 7 of his teeth. According to him, his electronic cigarette exploded without a warning.
Andrew Hall, 30, has been vaping for almost a year – and then something terribly bad happens!
In a report by the DailyDot, we learn that the explosion "caused the device to shatter in Hall's mouth." This apparently resulted to "knocking out a number of teeth and leaving burn marks on his cheek and neck."
Fortunately, he was immediately rushed to the intensive care unit of a nearby hospital.
Hall later posted images, detailing his injuries to warn others about the dangers of vaping.
Meanwhile, some netizens expressed skepticism regarding Hall's claims, questioning how a vape pen can cause so much injuries. Hall, on the other hand, responded to it by posting pictures of the charred e-cigarette along with his badly-damaged bathroom shrink.

Hall said in a post:
"I've been doing this for about a year now and assure you I did not do anything I wasn't supposed to (battery was in right, always had the shop put it together when I first bought it and add things and maintenance it the right way while taking their advice) but it exploded in my face."
This guy will never vape again!
As of the moment, the details remain unclear about the cause of the explosion. Hall, however, believes it is probably because of the battery powering the device.
Hall also warned others:
"I Vape (I know, terrible and uncool) but I no longer do and I hope to possibly sway those that do to maybe reevaluate or find other methods of smoking."
6 Types Of Dog Owners You Come Across With In The Park
Which one are you?
Raising dogs is not that easy. It requires patience and passion. It makes sense to get to know more about them so that you are aware of what you may be dealing with.
We all know there are different types of dog breeds. But I bet you didn't know there are various kinds of dog owners, too? You might have encountered some of them already.
Check out the list below to find out which one are you.
...
People Are Infuriated With Teens Who Destroyed 320 Million-Year-Old Rock Formation
The ancient landmark dated back to the Ice Age was destroyed in mere seconds and the vandals are still at large.
It only takes a few seconds to destroy some of Nature's most stunning gifts. A group of vandalizing teenagers have just defaced a landmark that has stood since the Ice Age. Not surprisingly, people are enraged with the teens and their complete disrespect for the national monument.
The Brimham Rocks were undoubtedly one of the most amazing reminders of what Earth looked like during ancient times. The rock formation is 320 million years old and is considered a National Trust landmark. It is also one of the major tourist spots in North Yorkshire, England. Although they survived millions of years of erosion, the rocks were not strong enough against the attacks of rowdy teens.
...
Man Catches Fire After Ladder Gets Entangled In The Power Line
This is what happens when you don't wear proper safety gear.
Dealing with electricity is a seriously dangerous thing, which is why linemen are always required to put on safety gear and have the proper equipment when out in the field. Unfortunately for one man, he didn't realize the importance of these tools and ended up losing his life in a tragic and horrific way.
A video of the shocking incident involving electricians has been making the rounds online. A group of men can be seen moving a metal ladder when one of them suddenly caught fire.
...