Man Sustains Serious Injuries After Vape Pen Explodes In His Face
This guy will never vape again!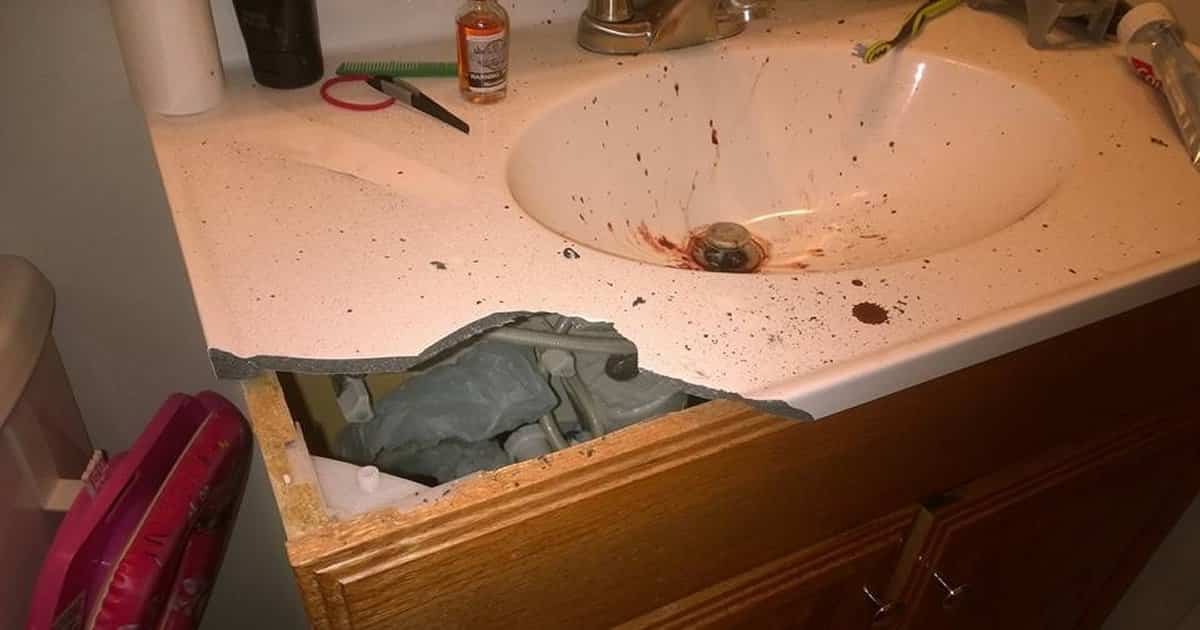 Think a vape pen is much safer than a typical cigarette? Well, think again! An incident in Idaho shows us the dangers of using an electronic cigarette after Andrew Hall, a 30-year-old father, had experienced gruesome injuries after his vape pen exploded in his face.
As a result, Hall sustained second degree burns and lost 7 of his teeth. According to him, his electronic cigarette exploded without a warning.
Andrew Hall, 30, has been vaping for almost a year – and then something terribly bad happens!
In a report by the DailyDot, we learn that the explosion "caused the device to shatter in Hall's mouth." This apparently resulted to "knocking out a number of teeth and leaving burn marks on his cheek and neck."
Fortunately, he was immediately rushed to the intensive care unit of a nearby hospital.
Hall later posted images, detailing his injuries to warn others about the dangers of vaping.
Meanwhile, some netizens expressed skepticism regarding Hall's claims, questioning how a vape pen can cause so much injuries. Hall, on the other hand, responded to it by posting pictures of the charred e-cigarette along with his badly-damaged bathroom shrink.

Hall said in a post:
"I've been doing this for about a year now and assure you I did not do anything I wasn't supposed to (battery was in right, always had the shop put it together when I first bought it and add things and maintenance it the right way while taking their advice) but it exploded in my face."
This guy will never vape again!
As of the moment, the details remain unclear about the cause of the explosion. Hall, however, believes it is probably because of the battery powering the device.
Hall also warned others:
"I Vape (I know, terrible and uncool) but I no longer do and I hope to possibly sway those that do to maybe reevaluate or find other methods of smoking."
Dashcam Video Shows Exact Moment Self-Driving Uber Car Hit Woman
The footage shows the self-driving Uber vehicle cruising through a road at night and a woman with her bicycle.
The tragedy involving a self-driving Uber vehicle that hit a woman in Tempe, Arizona has sparked heated debates. The autonomous mode of driving had been touted as the killer technology that would liberate people from the task of driving. Now, the technology may be put on hold for a while.
The victim has been identified as Elaine Herzberg — a 49-year-old homeless woman who had previously been convicted of drug charges. It was 10 p.m. when she crossed a five-lane road with her bike in tow. At that time, the car was cruising at the speed of 40 miles per hour. That was well-within the road's 45 miles per hour speed limit.
...
Passing Tugboat Rescues Three People Stranded In Bohol Waters For Three Days
The family was on a motor boat that capsized when struck by strong waves.
Three people stranded in the ocean in Bohol have been rescued by a passing tugboat. The skipper of M/tug Atria spotted the three victims floating in the waters on March 19 with only the help of empty plastic gallons and pieces of bamboo.
The tugboat crew embarked from Jagna, Bohol and was headed to Manila International Container Terminal (MICT), located in Tagoloan, Misamis Oriental, as reported by the Philippine Coast Guard. Victims rescued were identified as 60-year-old Ascale A. Melcarane and his two daughters, 12-year-old daughter Jisseca and nine-year-old Yara K. All hail from Canlipa, Surigao City.
...
Two Asian Students Spotted Romping In Broad Daylight Against A Wall On Campus
Just meters from them, there are people walking by and a golf cart passing by.
Sex on campus? Nothing new, definitely. But in public and in broad daylight? Even the bravest daredevils on campus will think twice about doing it. But for these two Asian students, the need to get it on is stronger than the fear of getting caught.
So someone at the University of New South Wales in Australia was able to capture the hot action between the two students, who were described as Chinese, from afar. They were positioned against a large concrete building in the university.
...